COMMERCIAL WATER DAMAGE RESTORATION
COMMERCIAL WATER DAMAGE RESTORATION & FLOOD CLEANUP
TMP Cleaning & Restoration Services provides commercial water damage restoration services throughout greater Boston and the North Shore Massachusetts area. Our water damage restoration services include: 24-hour emergency water and flood response service, water removal, anti-microbial treatment, dampness and odor removal, carpet cleaning, upholstery cleaning, moisture testing, structural dehumidification, and content pack-out services.
Commercial water damage can be caused by flooding, leaking roofs, broken or frozen pipes, water heater failure and sewage. All types of water damage are troublesome and can be devastating to your business. Our years of experience have shown us that the longer you wait, the greater the damage to your commercial property.
Commercial Water Damage Restoration and Flood Cleanup Experts
24 Hour Emergency Service
We Can Handle Any Size Commercial Water Damage Emergency
Locally Owned and Operated Since 1988
Highly Trained Water Damage Restoration Specialists
TMP

Cleaning & Restoration Services responds to EVERY water damage emergency within 1 hour, guaranteed.

95% of all water emergencies are covered under your commercial insurance policy. TMP Cleaning & Restoration Services is a preferred vendor for most of the major insurance carriers and we will work with your insurance adjuster throughout the water damage restoration process. Our goal is to make sure your business is back to normal, moisture free and safe, in the quickest most efficient way possible.

TMP Cleaning & Restoration Services is a family owned and operated business with over 30 years of experience.  Our company was built on hard work, reaching out and servicing the needs of the community which has led to amazing relationships and loyal customers.  Our goal is still the same today. Our customer, whether a one-time or long term customer, every single job, big or small, is just as important as the next.

When the unforeseen happens, you can count on the immediate response and help of our team of water damage restoration professionals.
To Receive A Commercial Water Damage Restoration Estimate Contact TMP Cleaning & Restoration Services Today 877-245-3939.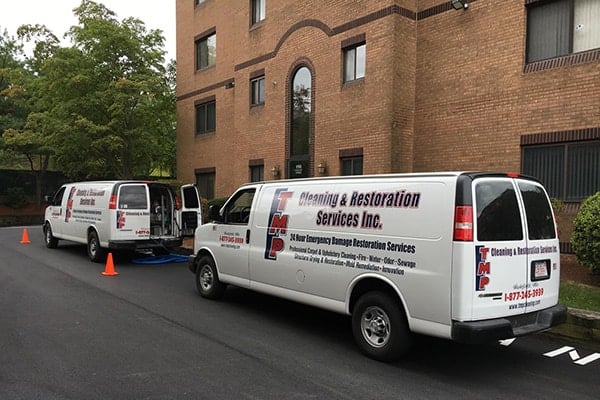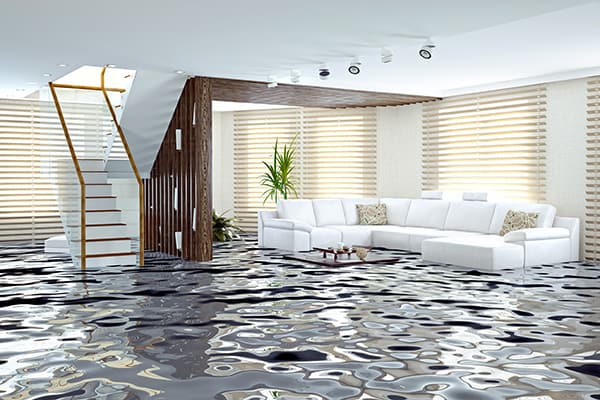 WHEN SECONDS COUNT
& QUALITY MATTERS
From the moment we get the call, we work tirelessly to keep your business going or to get your home back to a condition better than before!